About
Welcome to Paulette Macarons, a cozy corner of the internet where creativity, homemaking, and the art of knitting come together. I'm Paulette, the heart and hands behind this blog, and I'm delighted to share my journey with you.
From Real Estate to Knitting: A Passionate Transition
In a previous life, I was a real estate agent, navigating the hustle and bustle of the property market. While it was a rewarding career in its own right, I couldn't shake my deep-seated passion for fashion and homemaking. The desire to create, to craft, and to add a personal touch to everyday life was something I couldn't ignore.
So, I made a bold decision. I left the world of real estate behind to follow my heart and pursue my true passion – knitting. With needles in hand and a head full of ideas, I embarked on a journey of self-discovery and creativity.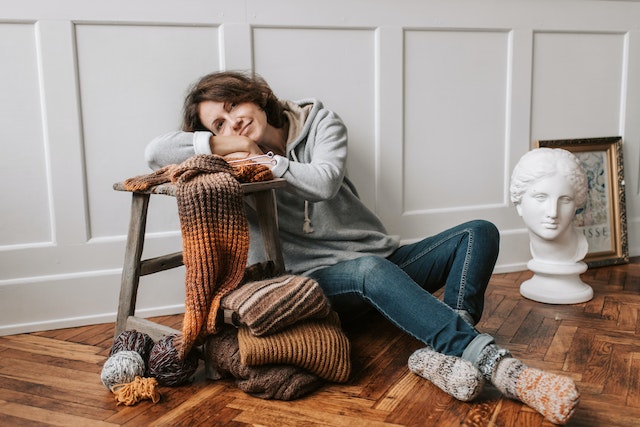 Knitting My Way into the World of Fashion and Homemaking
Knitting isn't just a craft; it's an art form that allows me to weave together threads of imagination into tangible, beautiful pieces. From cozy sweaters and delicate scarves to blankets that warm both body and soul, each stitch carries a piece of my heart.
But Paulette Macarons is about more than just knitting. It's about embracing the essence of homemaking. It's about transforming houses into homes and creating a warm, inviting space for loved ones. I'm here to share my insights into homemaking, from decorating tips to delicious recipes and everything in between.
The Business of Creativity
Starting my online store was a natural extension of my passion. It's where I get to share my hand-knitted creations with the world. Each item you find in my store is crafted with care, reflecting the love and dedication that goes into every piece.
Through this blog, I aim to demystify the world of online business, offering tips and insights into what it takes to turn your creative passion into a successful venture. Whether you're a fellow artisan or an aspiring entrepreneur, I hope my experiences can inspire and guide you on your own path.
From Knitting Needles to Real Estate Insights
While my journey led me away from real estate, it didn't sever my ties to the industry completely. I'll occasionally delve into the world of real estate, sharing insights and advice for those navigating the housing market or considering a career change.
Join Me on This Creative Adventure
Paulette Macarons is more than just a blog; it's a reflection of my passion for knitting, homemaking, fashion, and the entrepreneurial spirit. I invite you to join me on this creative adventure, explore the world of knitting and homemaking, and learn a thing or two about turning your passion into a fulfilling livelihood.
Thank you for stopping by, and I can't wait to share this journey with you.
With warm threads and even warmer wishes,
Paulette